The Merino Wool T-Shirt
Shipping in Germany is €3.50, in EU countries €9.50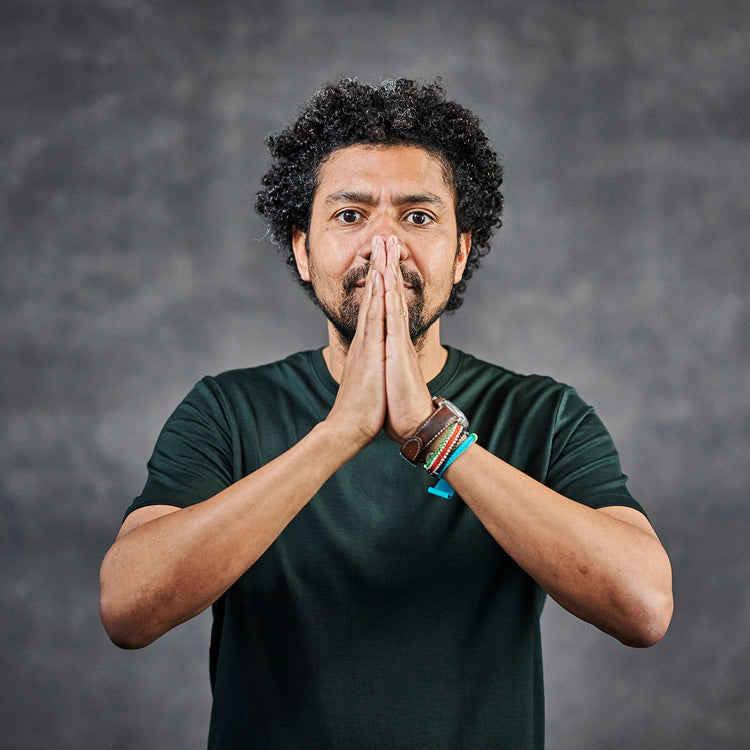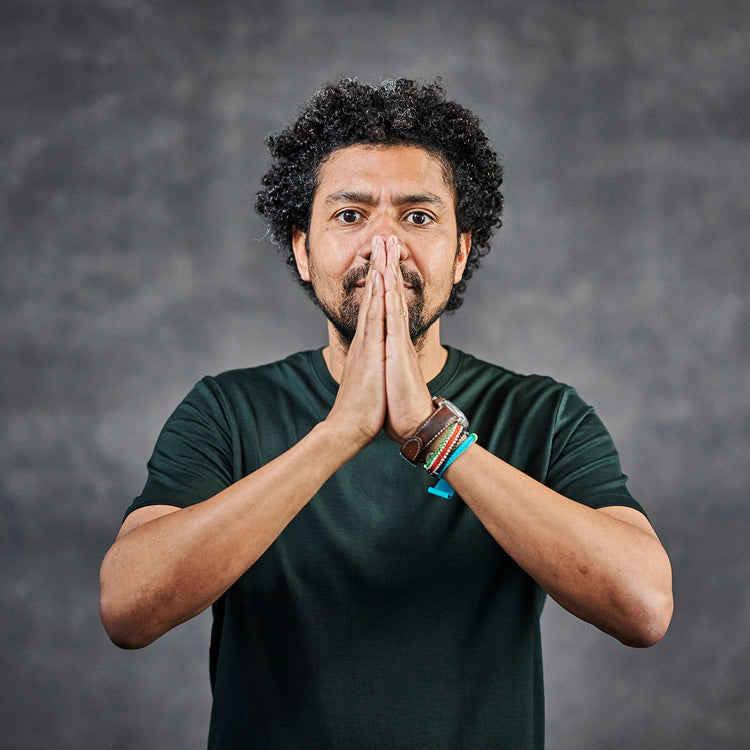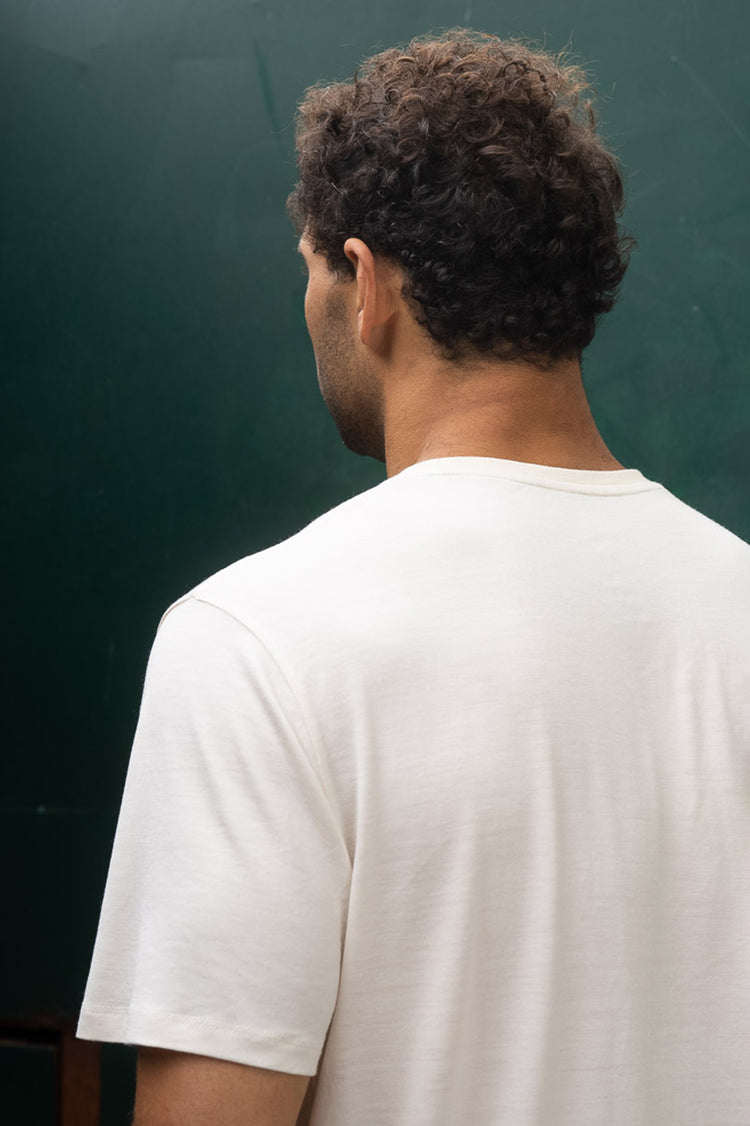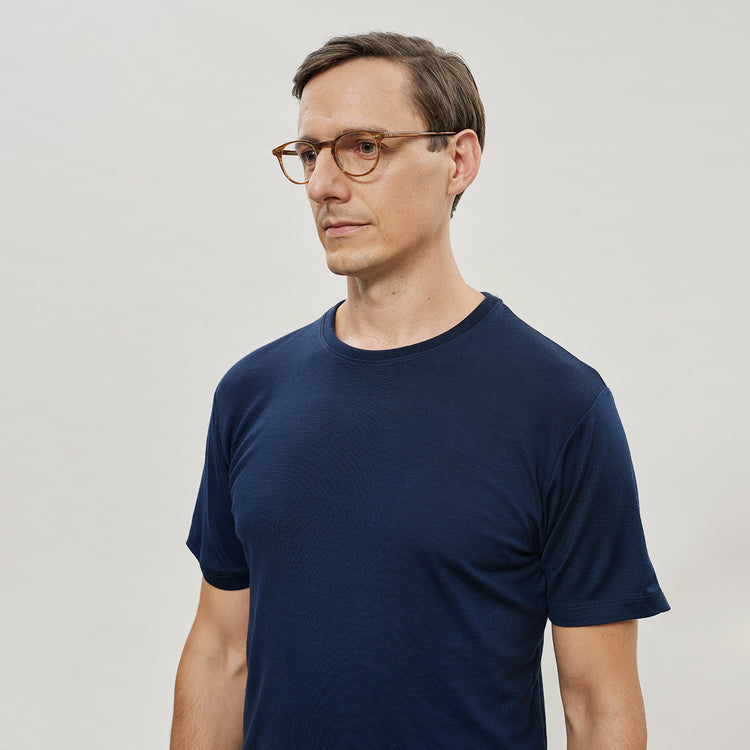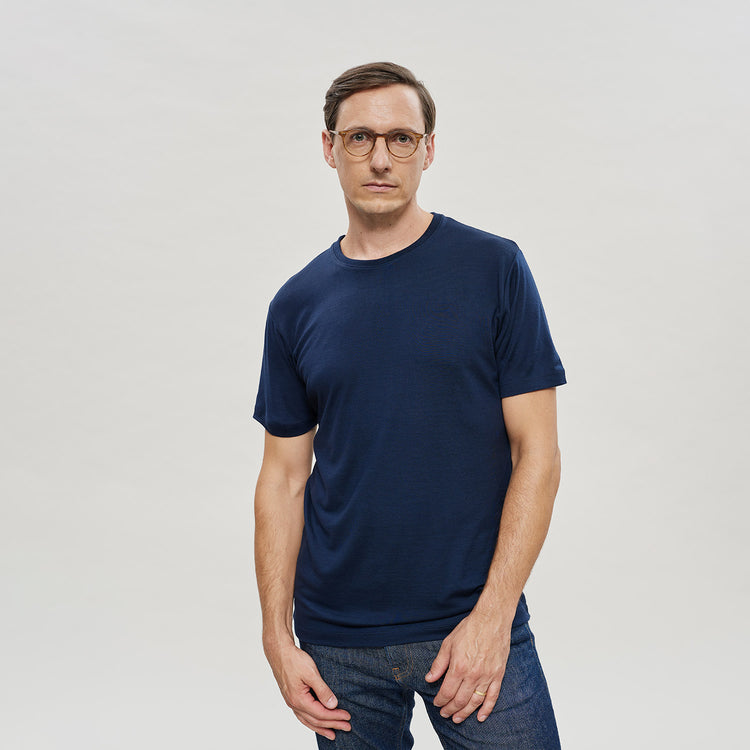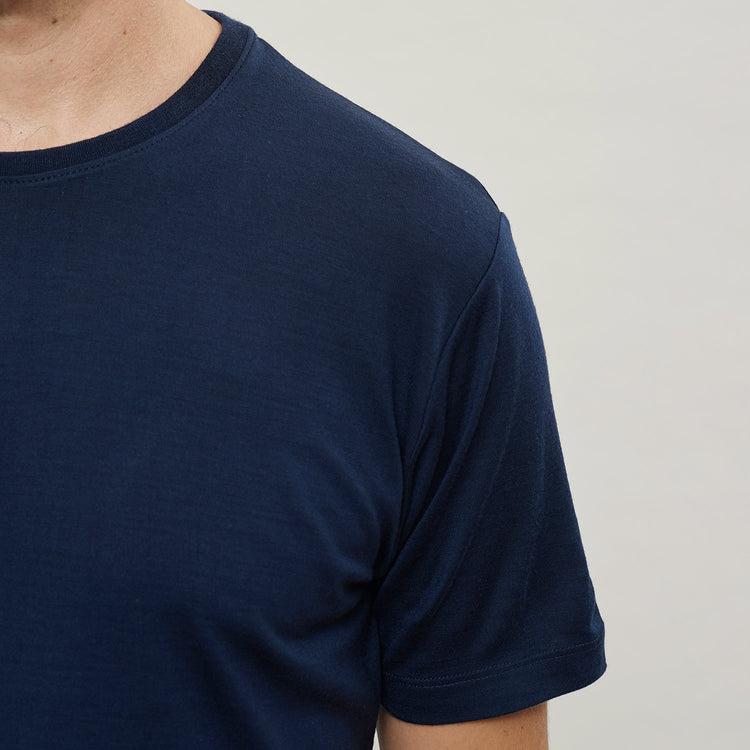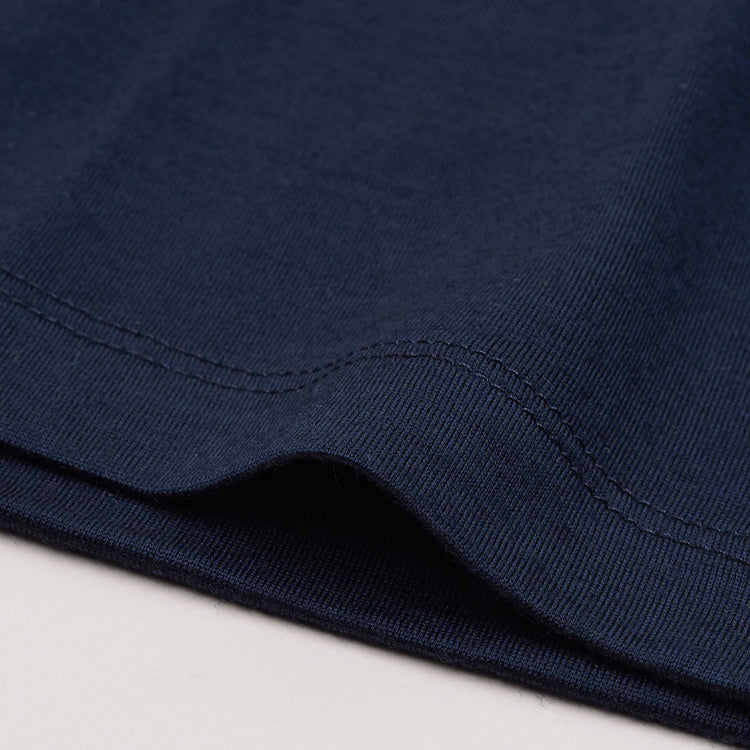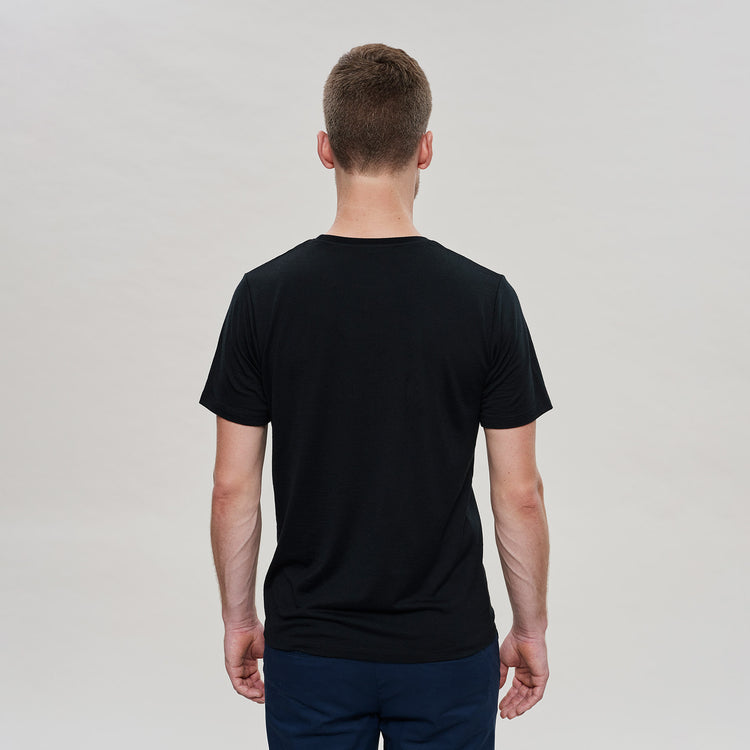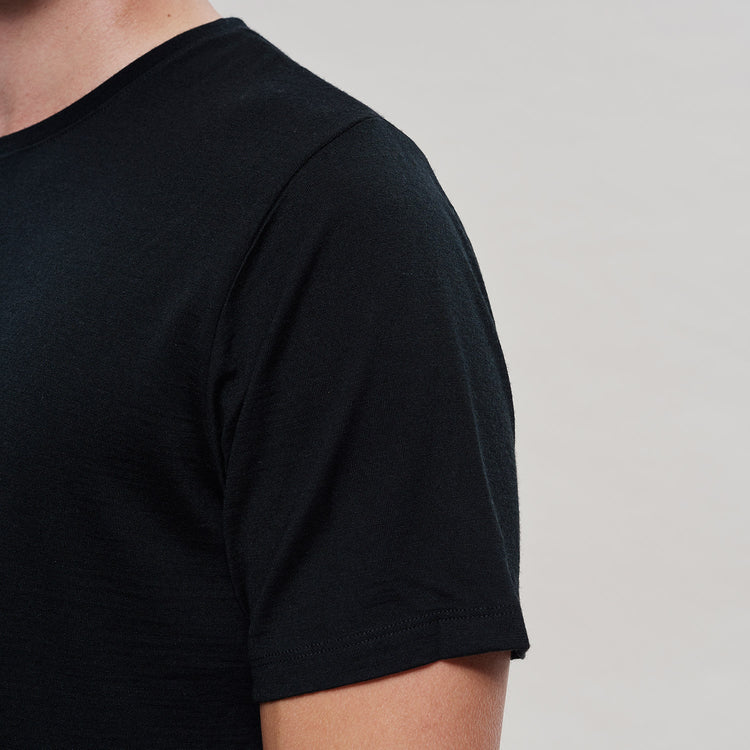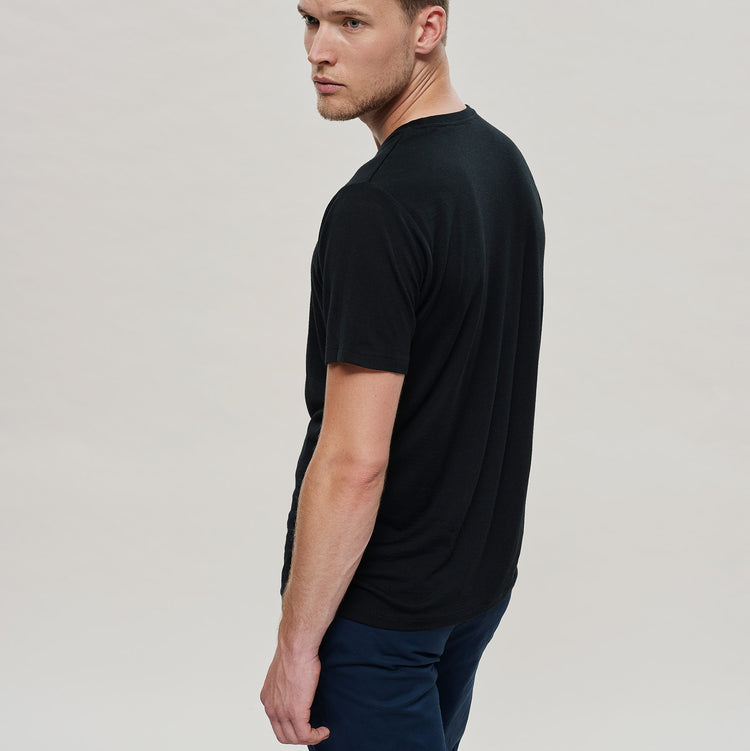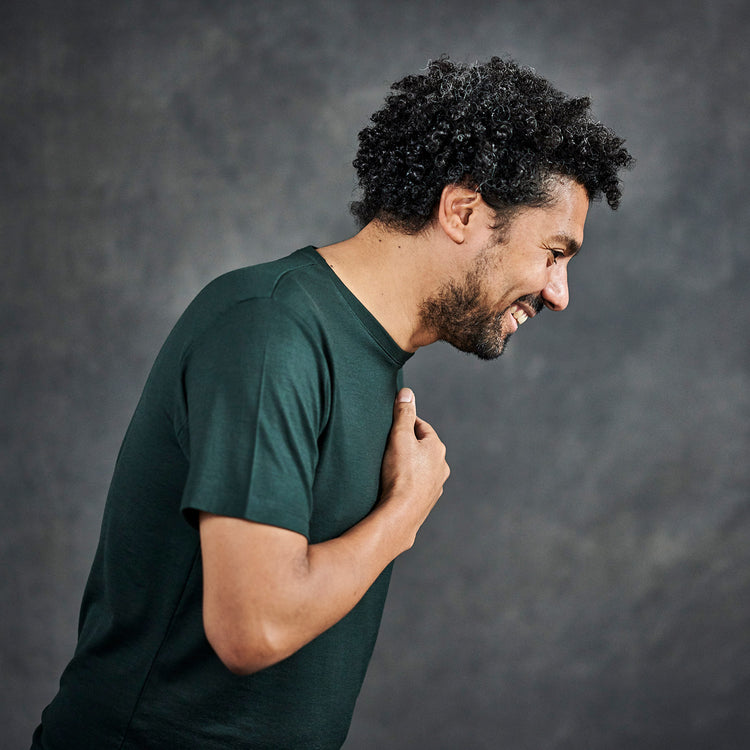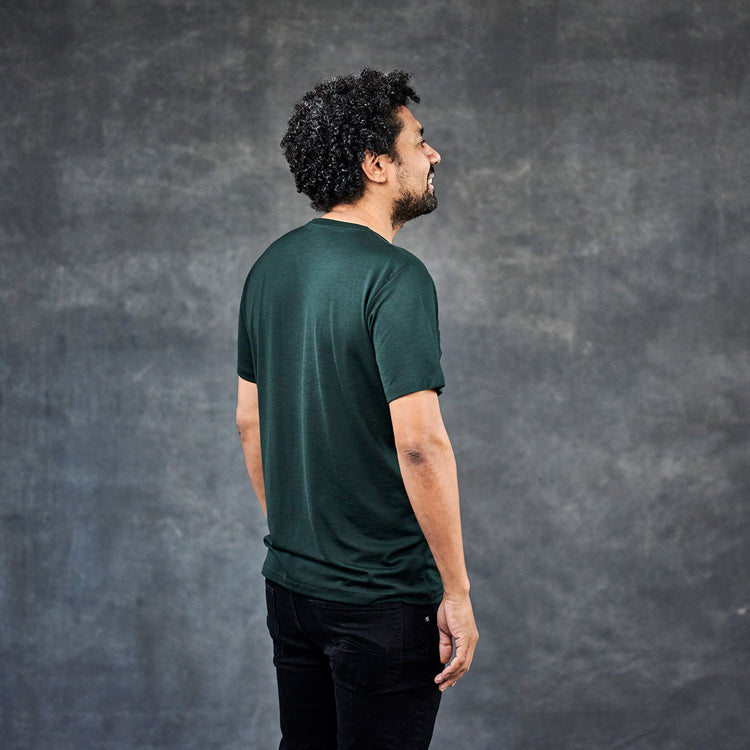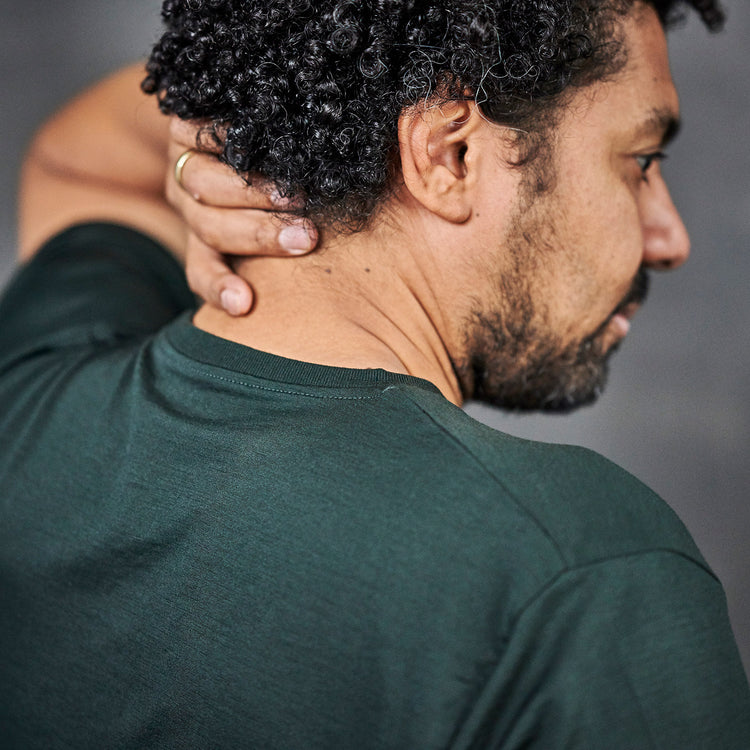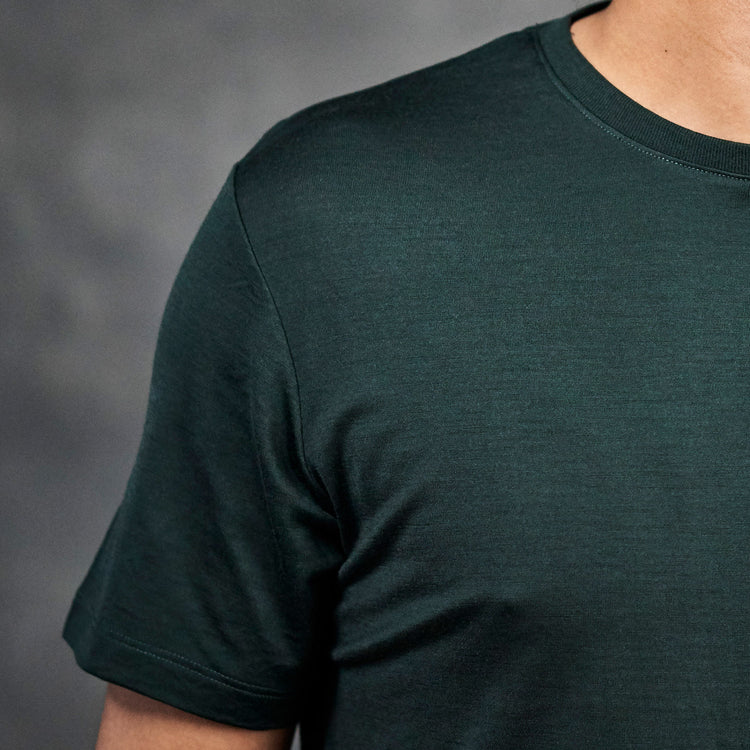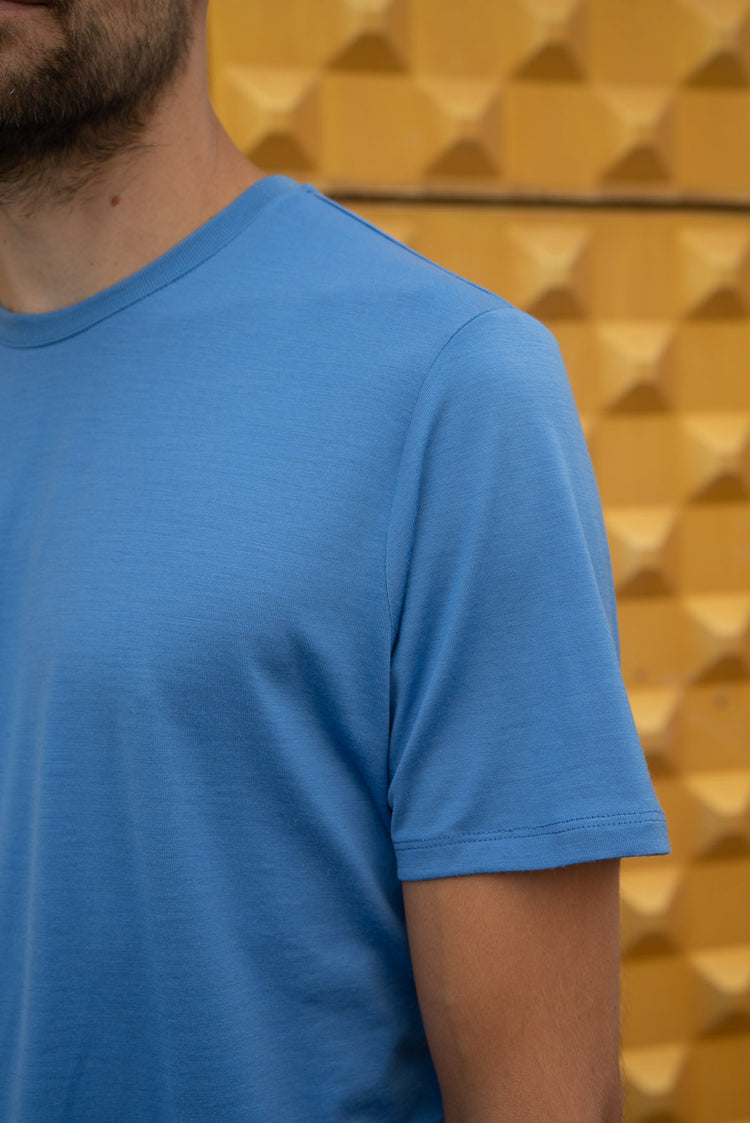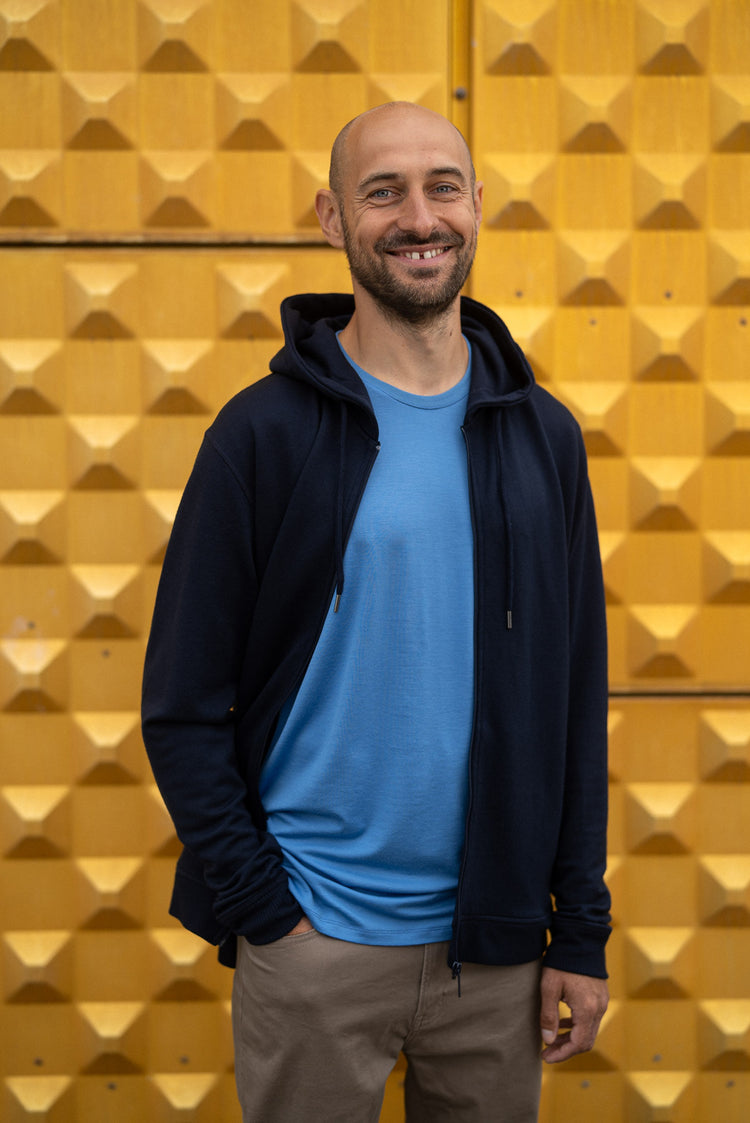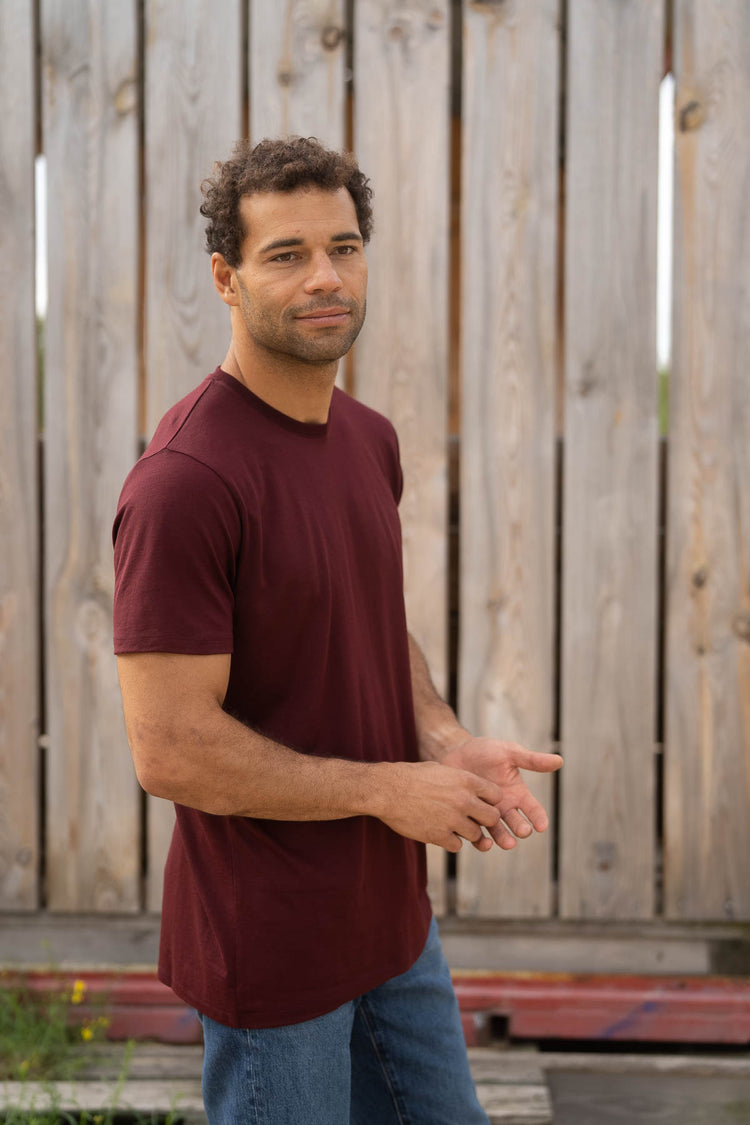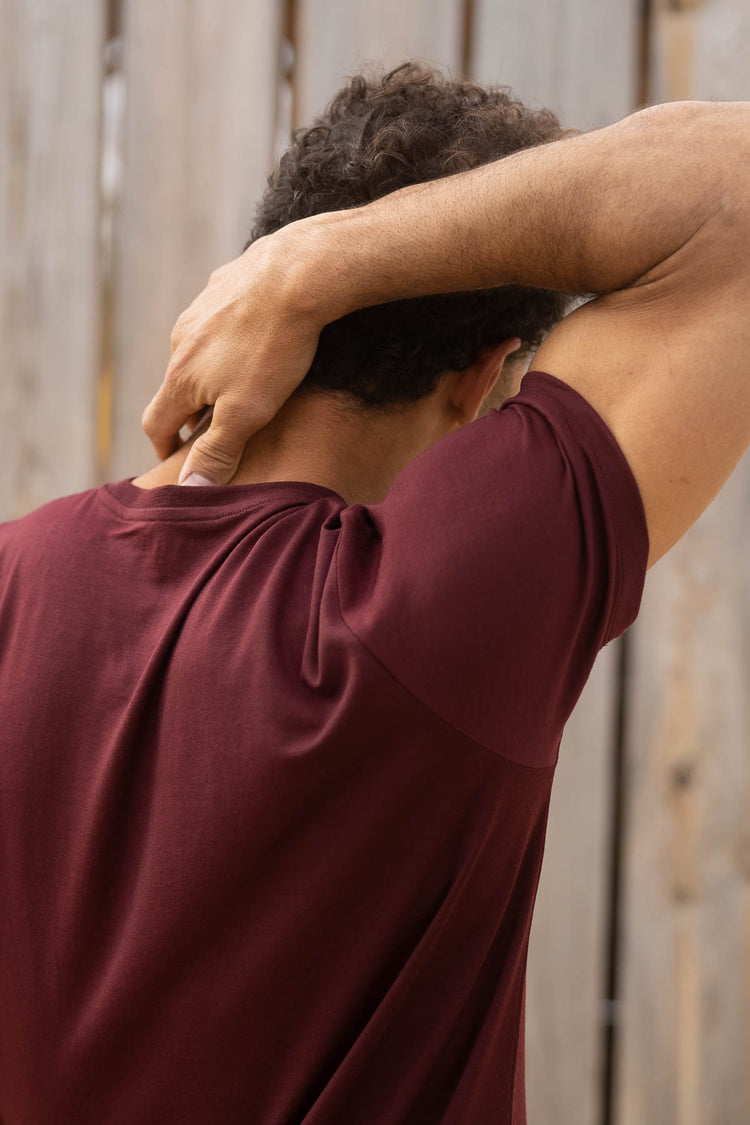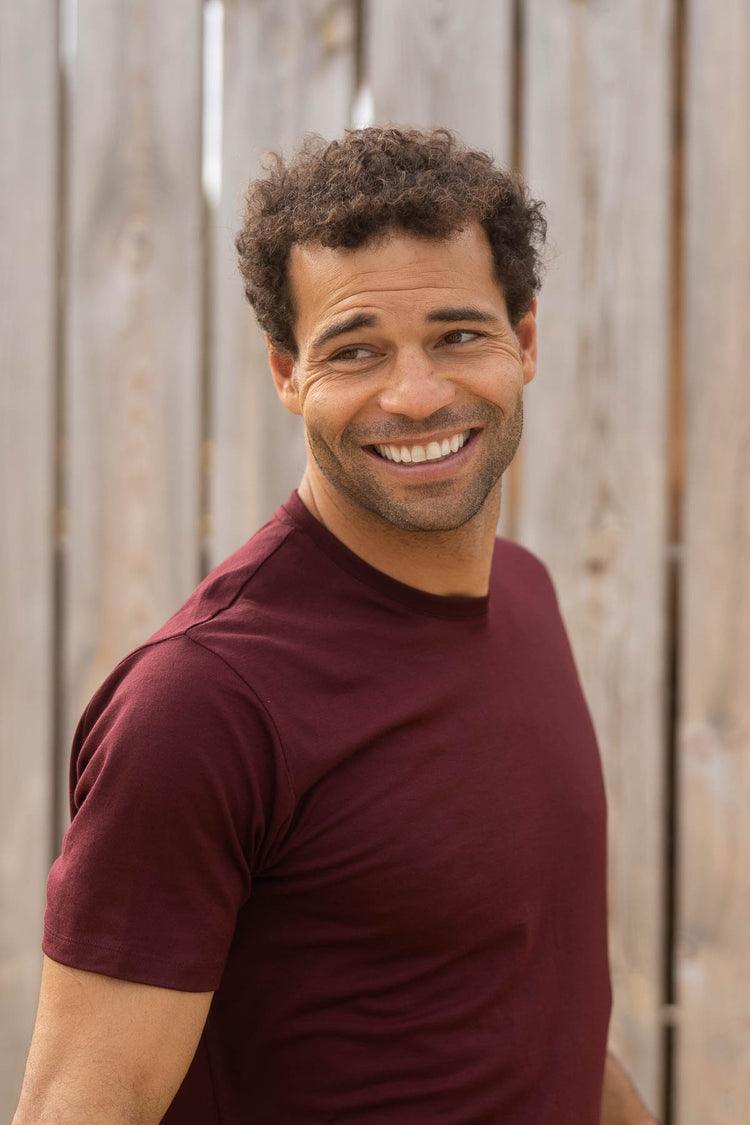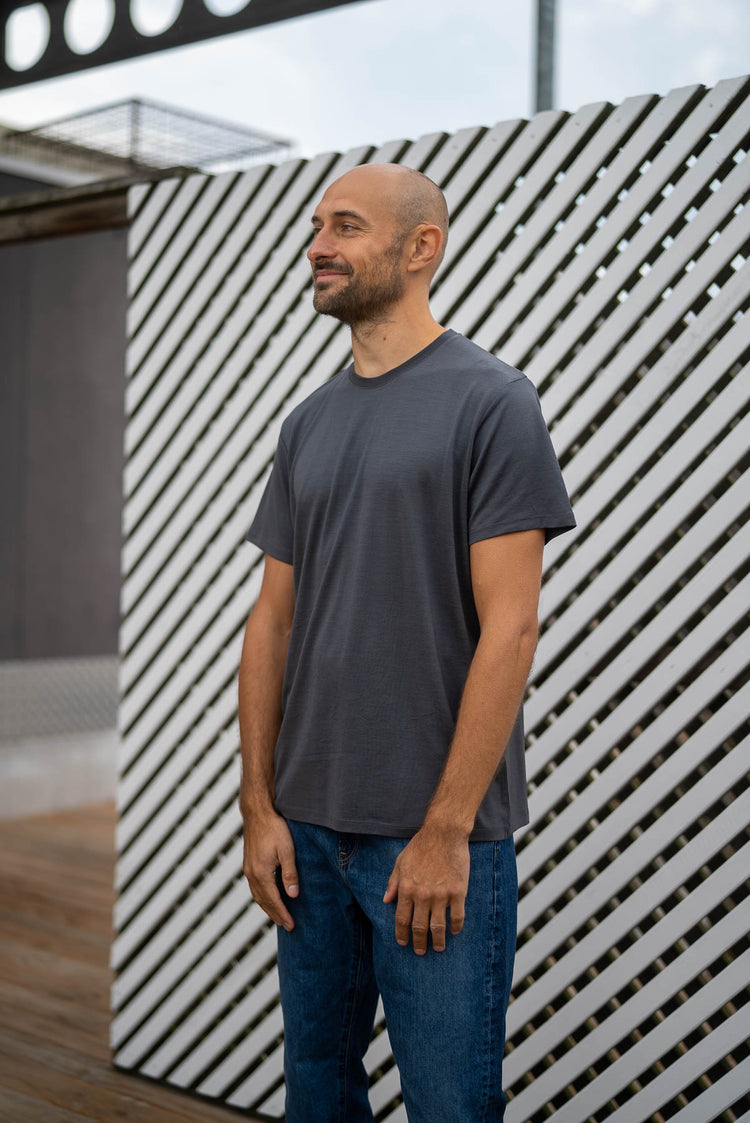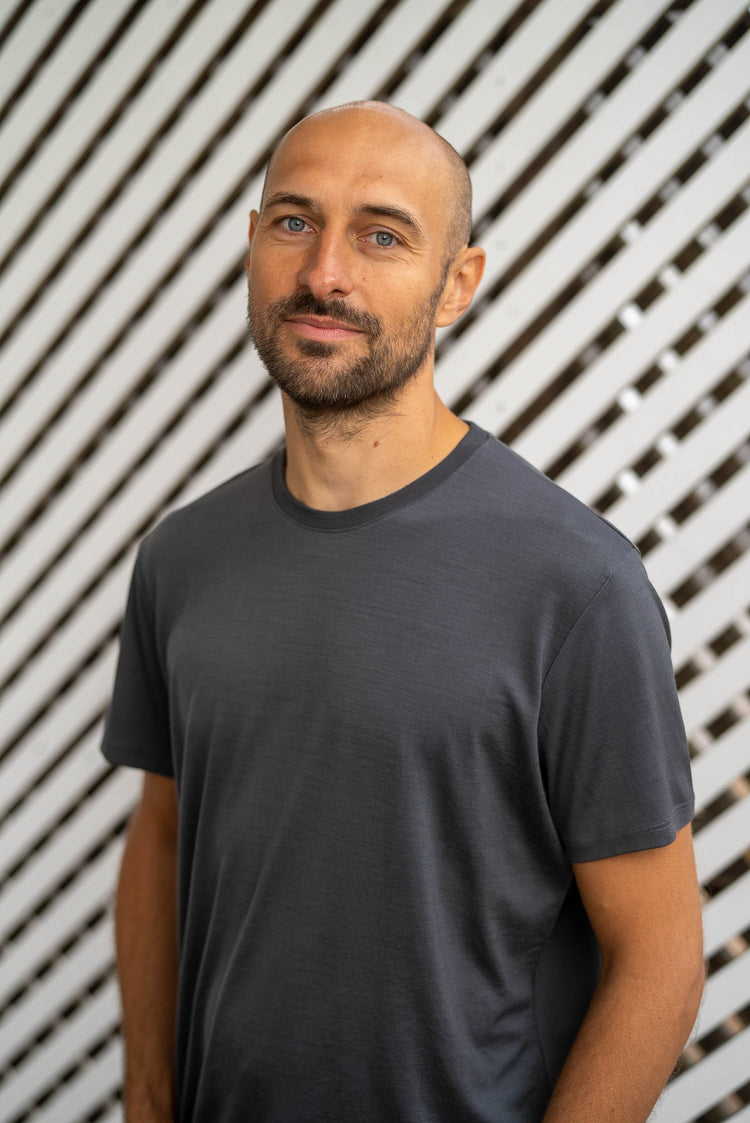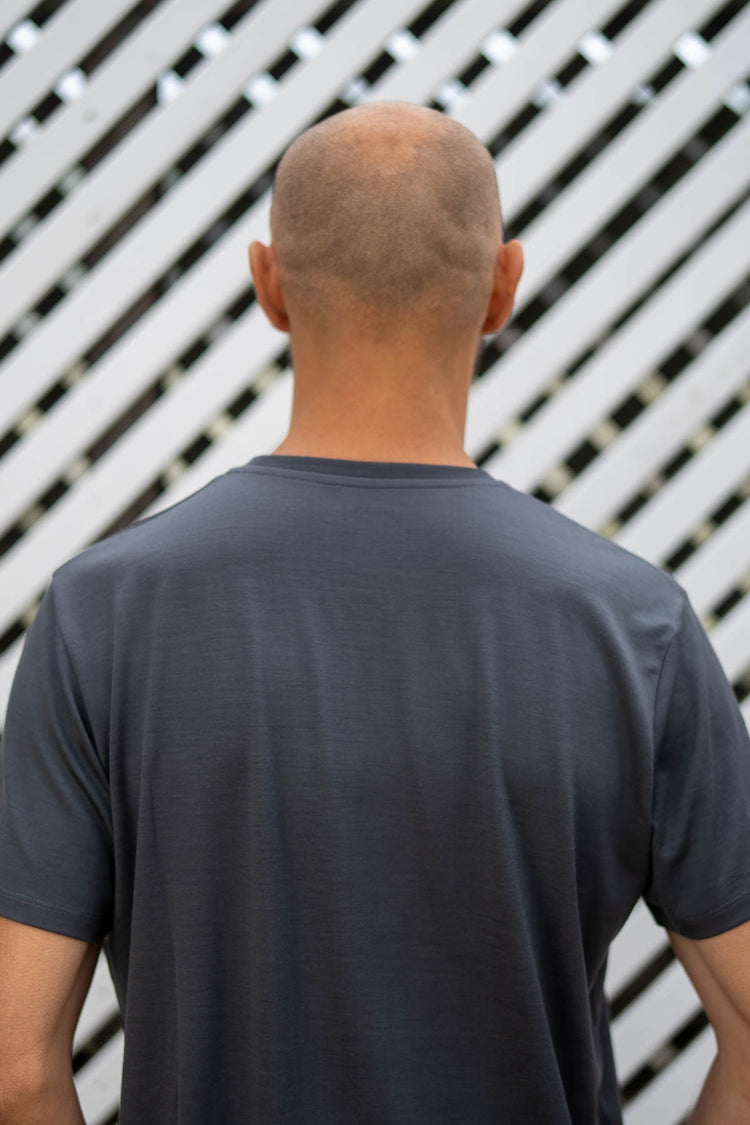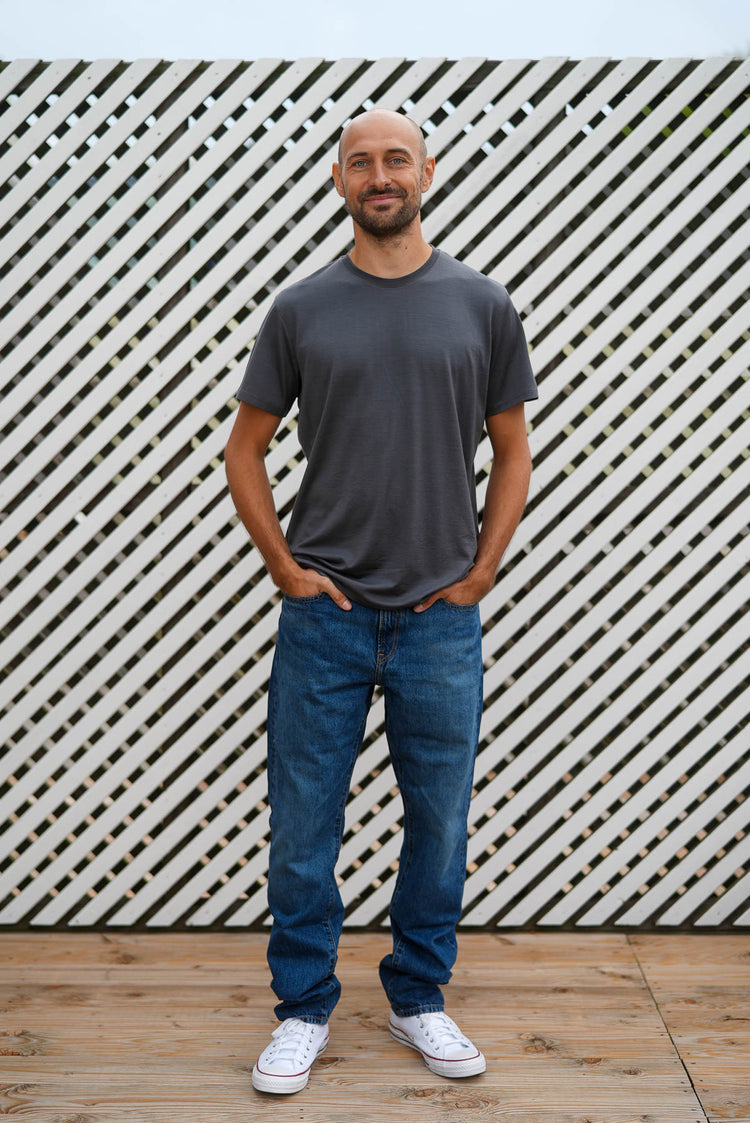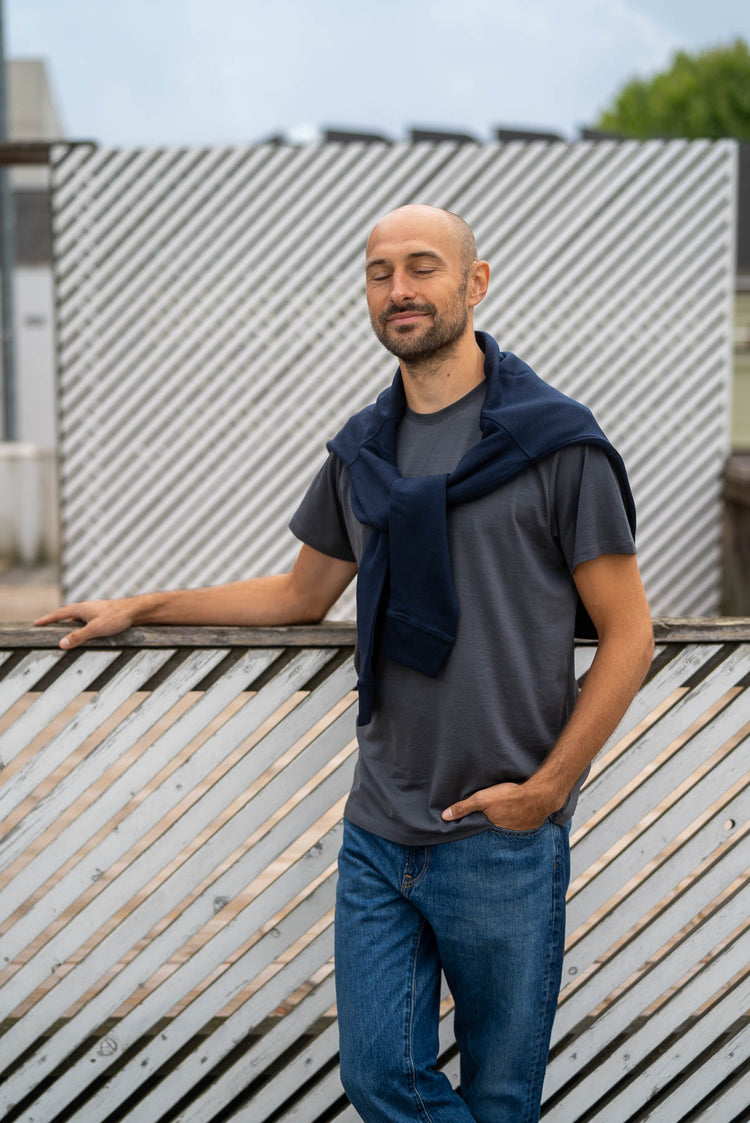 Product Details
Everyday Merino Basic

Our merino men's t-shirt made of 100% superfine (17.2 micron fibre diameter) merino wool can accompany you in every situation. Whether you need a casual shirt for sports or a chic business shirt for daily meetings, our wool t-shirt always cuts a dash. Its timeless colours, silky lustre, slightly fitting cut, and subtle rib collar are always in season.

We developed our proprietary premium mid-weight wool jersey. Made from custom twisted wool yarn and tightly knitted to last for years. Merino wool is functional for all situations and temperature changes. But the best thing is that our shirt feels so soft and friendly on the skin that you don't want to take it off.

Quality

We tried to improve all the weaknesses of merino t-shirts for you. We developed a very fine, two-ply yarn – that is, two threads twisted into one – to make the fabric more stable. At 200 grams per square meter, our fabric is also heavier than many other Merino Tees. The mid-weight fabric makes it more durable, smoother and more temperature-adapted.

We have developed a rib collar with only 3% elastane so that collar and t-shirt don't lose shape and wear out. In addition, we added a ring seam around the neckline and incorporated a stable neck tape. All cuffs have bar tacks, the seams have shorter stitch spacing, and the cuffs are double-lined.

Despite its slow and dense knit (knitting only a few rows at a time, this prevents the fabric from puckering), our jersey has an incredible natural stretch. And its surface has a high resistance to pilling and hardly creases. In addition, our fabrics are pre-washed and shrink by a maximum of 2-3%.



Raw Material: 100% Super Fine Merino Wool from Australia, 17.2 microns, mulesing-free
Yarn: Nm 80/2, S twist
Fabric: single jersey, 200g/m2
Collar: 1x1 rib jersey, 255g/m2
Dyeing: Reactive piece dyeing

Find the complete supply chain in the "Full Tranparency" section.
Details & Fit

• 100% superfine merino wool from Australia
• dense 200g/m2 single jersey
• slim rib collar
• mid-length fitted sleeves
• straight cut
• twin-needle hem seams
• seam tacks on all hems

If you are unsure about your size, look into our size guide or write us at friends@woolday.eu
Care

• Wool or delicates wash at 30°C
• wash inside out
• only wash with similar colors (dark colors can easily bleed)
• dry flat or hang without staples (not in the sun)
• Iron at low temperature (100°C) and inside out
• do not dry, bleach or dry clean
• wash before wearing the first time

You can find all wool care and washing tips in our Care Guide
Benefits of our Merino Wool
Merino wool is antibacterial and prevents odours. Air it out after each wear and it regenerates.

Merino keeps your skin climate in control with its natural ability to cool or heat.

Merino fibres look like a spiral spring. Therefore it's almost not wrinkling and hangs out itself.

Our wool is superfine and soft. Completely itch free. You won't find more comfortable shirts.
Full Transparency
We think transparency is fantastic. It gives you, as a consumer, a better understanding of the value of your purchases and the ability to decide what kind of making you want to support or impede.
So transparency should be the standard, not the exception. It also helps us as a company to understand where we still lack knowledge. So hopefully, in the end, this enables us to provide you complete transparency on every step from farm to factory, the cost of our garments and the impacts our business has on people and planet. 
22.29

€

True Cost of this garment

75

%

Traceability
These are the exact costs for the craftsmanship for this garment:
| | |
| --- | --- |
| | |
| | |
| | |
| | |
| | |
| The making of this garment costs | |
65
€
Logistics

(Our share for Logistics & Packaging. Total is €7.)
Our margin covers salaries, office & store rents, new product development & research, sales and marketing expenses, and investments in advanced and sustainable manufacturing processes.
We take 5% of the net revenue from every sale and invest it in sustainable innovation. These projects along our supply chain are environmental, scientific or societal innovations that help our business and products respect planetary and social boundaries.
Learn, how far we can trace back the origin of our garments and where we still need to improve.

30

% Raw Wool Origin Traceability

Raw Wool: Superfine and mulesing-free Australian Merinowool (17.2 micron) farmed, sheared and sorted in New South Wales, Australia (we are working to establish a direct farm supply). Wool Washing, carding & combing: China (investigating the exact origin).

100

% Fabric Milling Traceablility

Spinning: Wool spun and twisted in Lodz, Poland. Knitting: 200g/sqm Single Jersey Fabric round knitted in Hof, Bavaria, Germany. 320g/sqm 1x1-rib collar fabric knitted in Hof, Bavaria, Germany. Finishing: Fabrics dyed, shrunk and finished in Albstadt, Baden-Wurttemberg, Germany.

100

% Garment Making Traceablility

Garment Making: T-Shirt fabric cut, T-Shirt sewn, ironed and folded in Braga, Portugal.

100

% Necessities Traceablility

Print: T-Shirt printed in Braga, Portugal. Packaging: Grass paper made and cut in Tornesch, Schleswig-Holstein, Germany. Printed card box made in Fröndenberg, North Rhine-Westphalia, Germany. Welcome Card printed in Berlin, Germany.
Shipping: Packed by us and shipped with carbon-offsetting by DHL GoGreen from our warehouses in Sulzburg & Berlin, Germany.